Cost effective robotic integration solutions to meet your specific needs
At Antenen Robotics, we specialize in designing and building safe, reliable, economical robotic integration solutions for our customers. Whether you are looking for simple end of arm tool (EOAT) like a mechanical or vacuum gripper, or you are looking for a complete fabrication line consisting of multiple robots, we can help.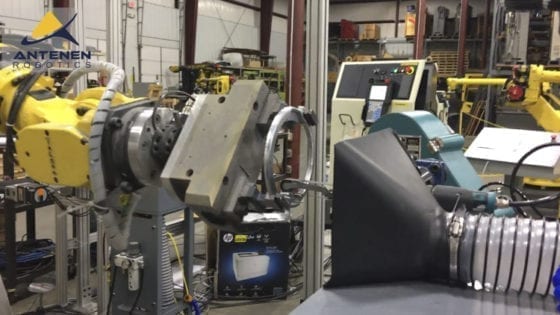 We can integrate robots to our customers existing equipment, or design a cell to include new equipment depending on the situation. Available integration services include tooling design, fabrication, installation, programming and training.
Areas of experience and expertise include:
robotic welding cells
machine loading
die cast tending
parts picking and palletizing