Costom robotic machine loading cells using our NextLife Certified Refurbished Robots
Robotic machine loading is one of the applications with the greatest return on investment for manufacturers new to robotics. Antenen Robotics' integration staff is very experienced in machine loading projects and is ready to help make your project successful.
Our integration specialists can walk you through the process of designing a complete turnkey machine loading cell, or can just design a gripper for your project. Whether you are designing a new cell from scratch with all new CNC equipment or if you are automating existing equipment, there are many details to think through.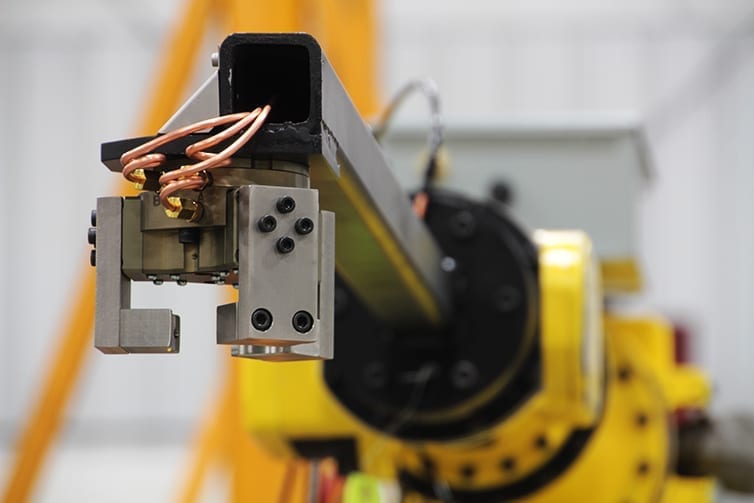 Our team has been through this process and can ask the right questions to get your project on the right track:
Can the existing equipment be automated?
What are the space or materials flow requirements?
What types of material are you machining?
Are multiple operations involved?
Will the gripper be exposed to machining fluid or other substances?
Will a vision systems be required?
Antenen Robotics can help.